Specialty Moving Services
Trust Wheaton to Move Your Specialty Items Safely.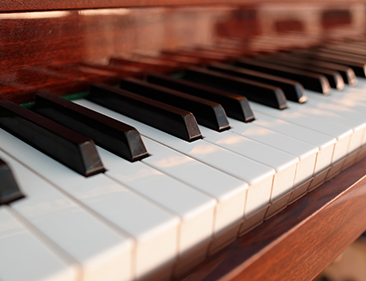 It's one thing to pack clothes and towels. It's quite another to pack china, glassware, and other fragile items. Whether you're moving for work or just for a change of scenery, when you move with Wheaton you can rest easy knowing that our movers will carefully pack your most delicate belongings, or offer our expert advice when you have packing questions. We even offer a range of coverage options with our specialty moving services, to ensure your specialty items are protected against the unexpected.
How Do I Move Furniture, Fixtures, and Equipment?
When you need someone to take care of moving furniture, fixtures & equipment (FF&E), you want a company that's going to make the move hassle-free. That's why Wheaton partners with one of the best agencies in the business—ELS Essential FF&E Project Management—to handle everything from fragile china cabinets and light fixtures to delicate upholstery.
ELS offers not just moving services, but professional warehousing and distribution facilities as well. Learn more about Wheaton's specialty moves, or visit elserve.com to learn more about the great work our partners are doing.
How do I Move My Car?
It's common to need help moving an automobile, especially over the course of a long interstate move. At Wheaton, we'll make sure your vehicle arrives safely to your destination. We offer in-van service, or the use of a third-party carrier, among other options. If you choose in-van service, your vehicle will be transported on our moving truck along with the rest of your goods. Your Wheaton agent can advise you about which of our options best fit your needs and budget. Please note that there may be a charge for choosing to use a third-party automobile carrier.
How to Move Pianos and Other Specialty Objects
Items like pianos, pool tables, and appliances aren't just heavy, they're also delicate. You don't want them shoved or jostled onto a truck by someone that doesn't appreciate the care they require. Wheaton's air-ride trailers are equipped with furniture pads, straps, decking materials, and walkboards to ensure these items are protected and cared for during your move. If you're moving major appliances (freezers, stoves, etc.), they must be properly disconnected prior to the arrival of the mover. Authorized service firms can disconnect and prepare appliances for transport. Please be sure that refrigerators and freezers are defrosted, cleaned, and dry before the movers arrive. Your local Wheaton agent can help facilitate these services.
When you're moving specialty items, you can trust in Wheaton's commitment to quality. If you still have questions, or you're ready to get started, contact your local agent today.