Wheaton International Moving Services
Moving Internationally? Partner With the Experts.
An international move is a big undertaking, which is why it's important to work with a trustworthy and knowledgeable relocation company. That's why Wheaton is a proud partner of Crown Relocations. Sure, global moves can be tough… But they don't have to be if you work with the right people.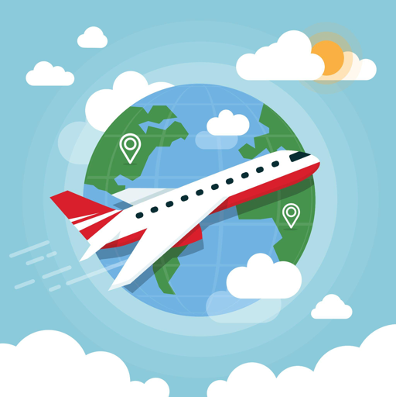 From shipping your belongings internationally to relocating your pets overseas, you can count on the professionals at Crown Relocations and Wheaton World Wide to ensure everything is done safely and efficiently. We're ready to answer your questions and address your concerns every step of the way. If you're ready to get started with your international move, contact Wheaton today. Want to learn more about the services we offer? Keep reading!
What International Moving Services Does Wheaton Offer?
Our international moving services include storage, relocation assistance, corporate global relocation, and more. Below you'll find details on our offerings: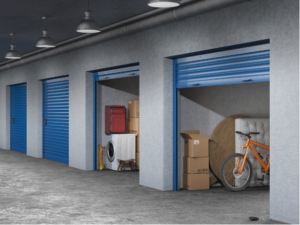 International Storage Services
If you need storage during your international move, Crown Relocations can help. With more than 207 state-of-the-art warehouses in 58 countries, we can store your belongings in a way that's most convenient for you. Whether you're looking for long-term storage, short-term storage, or storage-in-transit, we've got you covered. We want you to have peace of mind when it comes to every aspect of your move. With us, you can feel confident that your belongings are safe and secure.
---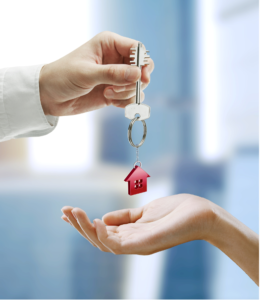 International Relocation Assistance
In addition to executing your move, we offer relocation services including:
Immigration services
Intercultural training
Language training
Home sale services
Property management
Preview trip services
Home finding assistance
School search
Post-arrival orientations
Partner career support
Handyman and domestic help services
Furniture rental
On-assignment support
---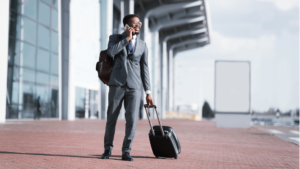 International Corporate Moves and Global Mobility Services
Moving isn't just a matter of getting from one place to another, especially when it's a corporate move or employee relocation. When you're moving an employee to a new country, you need help from someone that can handle complete program management. Wheaton and Crown work together seamlessly to be your full global provider of mobility management services.
---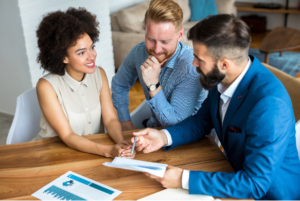 Program Management
We want to make sure you feel supported during every step of your move. That's why we offer program management services during your relocation. A few of our services include:
Move planning
Employer sponsored relocations
Settling-in services
Repatriation services
And more!
---
Get Started with Wheaton International Moving Solutions
If you're moving internationally, don't go it alone. Get help from the folks that know best! Contact Wheaton today to learn more about our international moving services, get started with your move, or to request an international moving estimate.
---
Frequently Asked Questions:
How to move internationally with a pet
Moving abroad with a pet is more complicated than merely making sure your furry friend is comfortable during the move. You'll also have to make sure you have the right paperwork and that you're following the laws of your new home by bringing your pet with you. And then you'll have to make sure your pet is safe and cared for. It's quite the process, but we can help you through it. Learn more about bringing a pet overseas.
What should I expect from my overseas move?
Moving overseas can feel lonely. However, it will get better with time. Your body will also take time to adjust; you'll be in a new part of the world and possibly a different time zone. You're going to miss things you didn't realize you'd miss. Bring a few of your favorite snacks to help yourself adjust. Learn more about what to expect during your overseas move!
What should I prepare for my international move?
For your international move, you need to create a timeline, get in touch with an international moving company, figure out what your tax obligations will be, make sure you have insurance covered, and alert everyone of your relocation. Read our blog for more tips on your international move!
Who is the best international mover?
We are! Wheaton's partnership with Crown Relocations makes our services unmatched. Don't leave your international moves to a team that doesn't understand the complexities and intricacies of overseas moving. We've successfully executed a plethora of services for international relocations from storage to transportation to delivery. If you're looking for international moving solutions, we're the team for you!
How to pack for international moves
If you decide to pack for your international move yourself rather than hire a moving company, follow these tips:
Create an international move checklist and moving plan. This will ensure you don't forget anything during the hustle and bustle of your big move
Pack any essentials last
Don't fold your clothes—roll them. This will save space
Everything is a container. Shoes? Fill them with something small. Baskets? Fill them with your belongings!
Vacuum seal belongings to save space
What type of storage do I need for my international move?
Wheaton offers storage-in-transit as well as short- and long-term storage. Types of storage options include:
Portable storage is an easy and efficient way to store your items.
Indoor storage is a space that you rent inside of a storage facility. This is a great option when you require weather protection.
Outdoor storage is similar to indoor units, except you will have drive-up ability.
Specialty storage is a good choice when you have items with specific needs like size and climate control.
Learn more about storage options for your move!